Maxim's Fashion Line

Since 1981, the brand has been owned by the great designer Pierre Cardin who has expanded and spread the range of Maxim's branded products all over the world, enriching it with a particular attention to style and design.
The Bottle
In 2018, on the occasion of his 70-year career, Pierre Cardin signed the creation of a new bottle that best interprets his style philosophy. The new bottle with sinuous shapes is available, both VAR and VAP, in 75 cl and 33 cl sizes
Sizes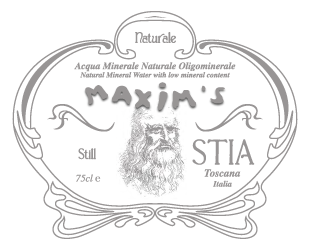 Still mineral water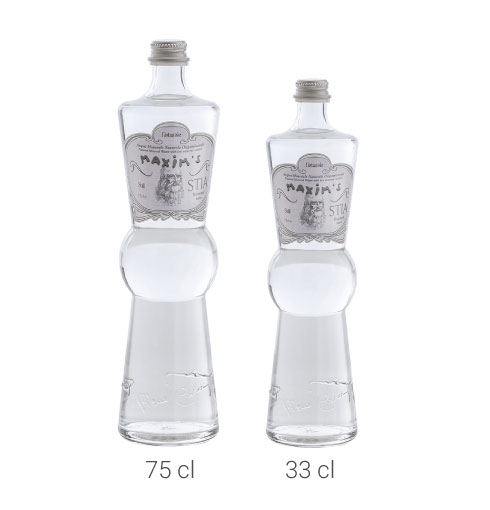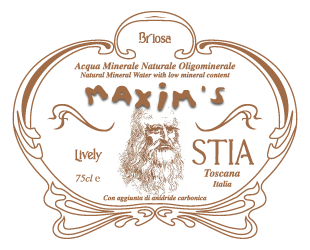 Slightly Sparkling mineral water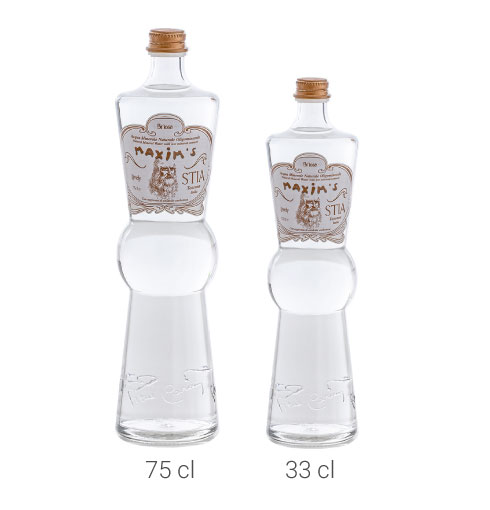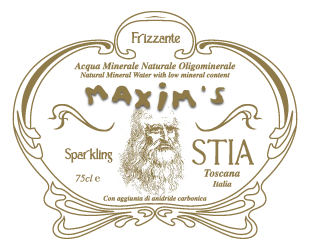 Sparkling mineral water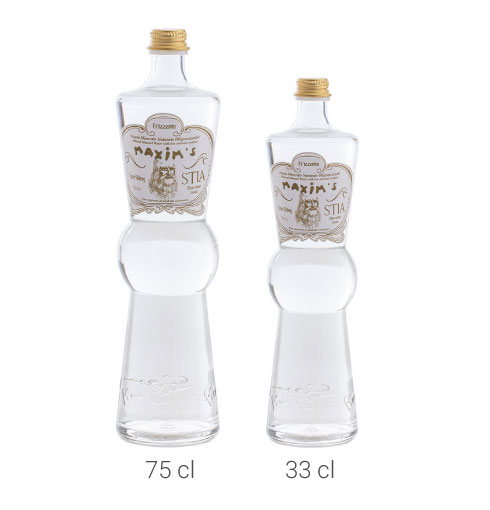 The Label
The label, while recalling in the form some details present in the restaurant, is characterized, through the image of Leonardo, by the strong reference to the lands of origin of the product. The rich colors embellish its presence on the tables of the best restaurants in the world.